[Album Review] FAKY - "Unwrapped" + Autographed Poster Giveaway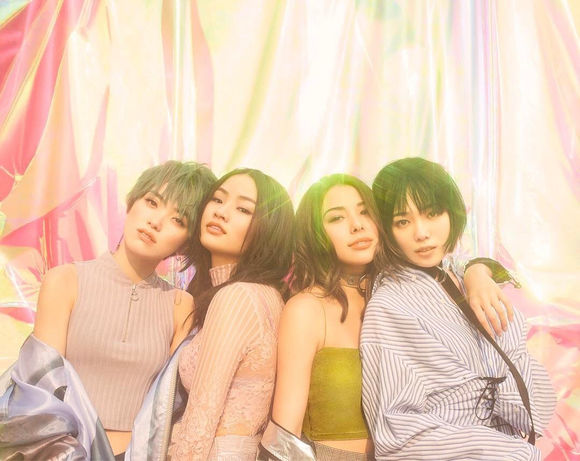 Unwrapped is the third mini album released by FAKY but their first physical release. It will be released in three editions: a CD version, a CD+DVD version, and a CD limited version that is sold only at live events. The mu-mo version includes a signed poster from FAKY as a first press/external bonus. This mini album also marks their major debut which is very exciting!
The one I'll be reviewing is the iTunes version since it came out a week earlier than the CD release (I bought the CD/CD+DVD too). It comes with a total of 6 tracks plus one bonus remix track.
Keep Out
The song that everyone has been waiting for is now finally released in it's full version. This song was used for the "FAKY is Back" teasers. What I like the most about this song is that everyone is singing at a more higher note. The instrumentals is what makes this song so catchy, especially in the chorus.
Candy
Probably FAKY's most popular song so far, Candy is an up and popping song with amazing dance moves. Their singing is full of confidence in this track and with Lil' Fang's high and long notes to top it off in the bridge of the song.

Are You OK?
This was an instant favorite when I heard it on the Candy EP. They way it was sung had a tropical vibe to it, I loved the high notes in the chorus and edm beat as it makes you feel like dancing.

Surrender
Surrender has a very 2000s pop feel with a touch of EDM as well. I'm going to be honest it's one of my least favorite track from them along with You but it has it's catchy parts here and there.
Bad Things
Probably my favorite new track from them! It's a song I could probably see someone like Fifth Harmony sing. This is probably one of their more western sounding tracks due to the type of instrumentals this has as well as how the song is sung with a lot of English. Either way, it's a song I'll be jamming to for a while.

Someday We'll Know
I love songs that have a light instrumentals such as this because you can really focus on the amazing vocals, especially FAKY's. The chorus has an uplifting beat even though track it may seem sad during the rest of the song.

Candy (Maria Remix)
I love how they were able to change a very pop and high energy song into a heartfelt song that gave me goosebumps! The song doesn't really have a large beat drop which I like because the original song was already poppy so to have a somewhat slow version of candy was nice to listen to.
Please support FAKY by buying the mini album either on iTunes or on CDJapan.
CD version
/
CD+DVD version
Now to the giveaway, since I bought both versions of Unwrapped on mu-mo shop, I'll be getting two autographed posters so I thought I would give one away! This is a United States only giveaway, I would love to have had it an international giveaway but I'm already spending a lot to ship FAKY's Fan Book to Japan. Everything is down below.
Faky Mini Album "Unwrapped" Autographed Poster Giveaway